ARCHITECTS: G S & P
CONSULTING ENGINEERS: G S &P
GENERAL CONTRACTORS: BEERS CONSTRUCTION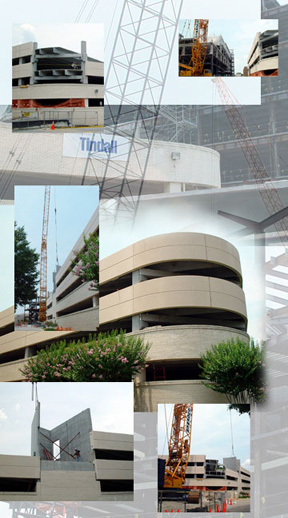 Chippenham Hospital embarked upon a major expansion of the hospital and decided to solve their parking problem by adding additional levels to the original deck. The new levels follow the same footprint but with a concrete exterior. The original deck's facade is brick.